At your doorstep
Contact us on whatsapp at: 067 520 0077 and we can collect or swipe at your doorstep.
On this Website
Scroll down to find the methods available for simple, secure online giving right where you are.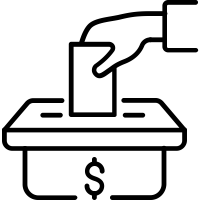 At our office
You can bring your offering every Sunday between 09:00am-10:00am.
Electronic transfer
BANK: Standard Bank ACCOUNT NAME: Evangelistic Outreach Team ACCOUNT NUMBER: 220816433 BRANCH CODE: 016342 SWIFT CODE: SBZAZAJJ Email: info@eot-ministries.co.za